How to Use The Catch Function In Logic Pro X
Hey There! This is Eddie Grey with Garnish Music Production. As some of you may know, I am ALL ABOUT WORKFLOW. If there is a faster more efficient way of doing something, I want to know how to use it.
This next feature is a Producer/Composer's dream. It is called the Catch Function and it looks like this.

You can do one of 2 things with it.
You can toggle it on to allow the data such as the track regions on your screen to update or…
You can leave it off so even if the playhead moves past the edge of your screen, your display will stay fixed onwhatever you are currently looking at
Some things to be aware of
You can customize the behavior of the Catch function by right/control clicking it
The Tracks area and Editors section (Piano Roll Editor, Step Editor, Track Editor, etc.) have their own Catch iconthat work independently of one another.
I recommend you assign a custom key command to toggle the Catch function. It is a vital feature and once youuse it, you will never know how you did without it.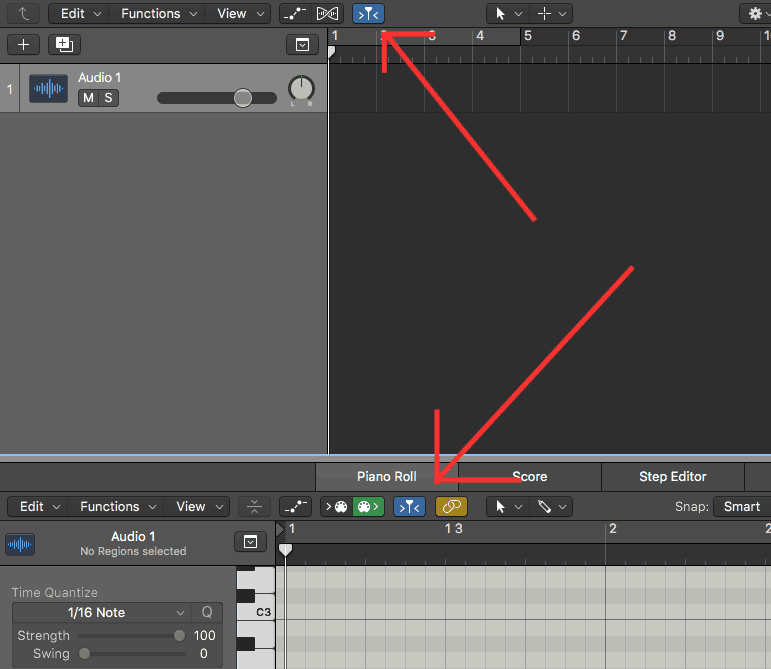 One last thing to point out is that there is another feature that works hand in hand with the Catch function and it is called "Scroll in View". You can find it in the VIEW menu in the tracks area. Like mentioned before, the Editors at the bottom of screen will also have its own Scroll in Play usability. I personally use it all the time. Watch the video above and experiment with these features to see how they can support your music production capabilities.Excited about your progress. Keep moving forward.